To believe in yourself is to have confidence in your skills and ability. There is no room for self doubt. Do not compare yourself to all the other experts you know in your field. With time, diligence and hard work, your own expertise will grow.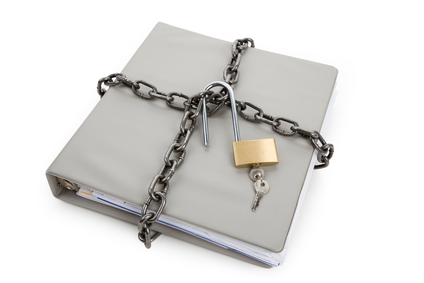 For many years I would always pass up the opportunity to speak in-front of a large audience. I did not think I was good enough. But as I began to sum up the courage to speak, I realised that I was improving with time. Know I tell myself that I am an expert in the making.
So when next you are called upon to do what you have never done before, why not say yes to this. See it as an opportunity to learn and grow. Remember that if you have never done something before, you are not going to get it right the first time unless of course you are lucky. Cut yourself some slack and allow yourself to do it badly at first. Believe that you can get better at whatever you decide to commit to.
Have A Positive Attitude
Your attitude is a result of a settled way of thinking and it is almost always reflected in your behaviour. It takes time to form and can become a habit.
There is a little difference in people, but that little difference makes a big difference. The little difference is attitude. The big difference is whether it is positive or negative ~ W Clement Stone
One way of maintaining a positive attitude is to steer clear of negativity. Resist negative influences. Be a can do person and hang around other people who have a positive and a winning attitude. A positive mental attitude will take you to unimaginable places.
Be A Life Long Learner
To be a life long learner is to be committed to continuous self improvement. You learn from your mistakes and you learn from the mistakes of others.
More important, you also learn from your successes. Ask yourself the question, what is working well from me right now and how can I do it better. You commitment to learning will result in a commitment to change.
In times of change learners inherit the earth; while the learned find themselves beautifully equipped to deal with a world that no longer exists.~ Eric Hoffer
Think Solutions
There is no point in talking about the problem but rather think up possible solutions. Suddenly there will be a light at the end of the tunnel as you begin to see your way out of whatever situation you are in.
Be creative in your thinking. If you have to employ a thinking tool such as mind map do so. Think outside the box and come up with innovative ways of solving old problems.
Edward de Bono in his book Six Thinking Hats describes what he calls a practical and uniquely positive approach to making decisions and exploring new ideas.
Know Your Craft
To know your craft is not to know everything about your industry. Your effort must be directed towards the acquisition and application of the information and knowledge that can give you an edge over others.
There is generalised knowledge, there is specialised knowledge and there is the know how to organise and use knowledge after you have acquired it. You will have to decide which is important to you.
Henry Ford knew how to organise and use the knowledge he acquired. He perfected the Assembly Line, a descendant of the division of labour initially discussed by Adam Smith in his book the Wealth of Nations.
Find A

Coach

Or Mentor
Many of you will have heard of Usain Bolt, the Jamaican sprinter widely regarded as the fastest person ever. With an impressive record of 6 olympic gold medals and 6 world championship gold medals.
How about Michael Phelps, the retired American swimmer and the most decorated olympian of all time. Twenty two medals in total including eighteen gold.
These two men would not have achieved these great feats without the very important contribution of their coaches. Glen Mills coached Usain Bolt and Bob Bowman's influence produced Michael Phelps.
From the field of business to politics, top salesmen and statesmen like top athletes employ the services of highly trained professional coaches to reach the top of their game. Entrepreneurs, entertainers and sportsmen achieve incredible feats with coaches alongside them. Your coach will come alongside you to inspire, encourage and motivate you to achieve success beyond your wildest dreams
Anyone can steer a ship, but it takes a leader to chart the course ~John Maxwell
As a leader, you must be farsighted enough to see what others cannot see. Because the journey into the future is a journey into the unknown, you must be flexible enough to know when to make adjustments to your course, but retain the drive and tenacity to push through obstacles.
Be humble enough to know that you cannot do I on your own. You need the input of others. You must develop other leaders and not be a one man show.
As a leader, you must develop your ability to consistently communicate vision in a manner that transmits your passion, energy and enthusiasm to others.
Why not add another key below by leaving a comment.