Working from home has become an increasingly popular way of doing business, especially with all the advanced forms of technology out there that make it possible to work without the need to facing customers or clients.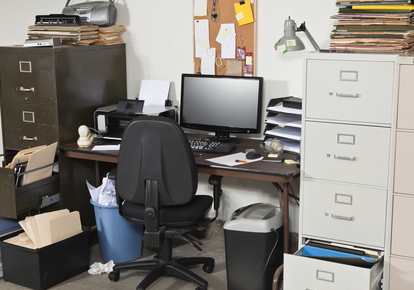 If you're able to balance your time wisely, working from home provides you with a better quality of life. It gives you the flexibility to focus on personal or business projects.
You can be successful by working from home
Whether you're a small business owner, working mom, consultant, or freelancer, being productive with a work from home position is crucial because your productivity is directly related to your pay. You can choose to spend all hours at your desk slaving away just to earn more, or find ways to work smart and still earn a decent income.
There are many benefits to working from home, and one of them is being able to maximize your time. Imagine waking up in the morning, going through your routines, and sitting down ready to work with a delicious cup of fresh coffee in your hand. You did not have to go through a commute or the maddening morning traffic to get to work.
However, for those that are new to working from home, you may find that there are certain things you can still learn to instil discipline and increase productivity.
Five Habits That Increase Productivity in the Home Office
Here are some habits you can work on that can help you be more productive from your home office:
1. Set strict deadlines
You need to set strict deadlines for meeting tasks that are both big and small. You've probably experienced what it's like to be ultra productive when you're facing a tight deadline, but find yourself attending to other tasks or giving in to distractions when you're faced with a small task.
Parkinson's Law states that tasks expand to the time we give it, so the best way to fight this off is by imposing your own deadlines for all the tasks you need to complete. To get the most out of this habit, I recommend imposing a deadline for all tasks even as small as responding to emails.
A simple timer is a great tool to help you set deadlines. However, you will need to avoid distractions and be disciplined with the time you set.
2. Impose office hours
When I started working from home, I worked at all odd hours. There was no rhythm to my work schedule. Some days I was productive and other days I could not account for my time. After much experimentation, and talking to others who work from home I have come to realise that imposing strict office hours is good for productivity.
Strict office hours will help you enjoy a quality work-life balance while still staying on track with your projects. You will need to find the hours that works for you and then stick to it.
Working from home certainly has the added advantage that you can work whatever hours you want. The hours can be 9 am to 5 pm if that suits you. Experiment and find what works for you and then stick to it.
3. Create a dedicated work space
A dedicated work area away from distractions such as the television, couch, or bed is a must. When you have a specific place to work in, your mind will associate it with business and getting things done.
A dedicated work space will help you focus, rather than slacking off or doing other things. One of the best examples of this is the fact that most people don't get as much done when working from the bed, which entices you to feel sleepy or catch a nap, as compared to having an actual desk and chair.
4. Control your online activity
The first thing to switch off or restrict access to is your email application. You can take it offline. You can also block distracting websites through the use of programs such as Cold Turkey. This software will prevent you from lingering at social media and You Tube channels.
You can also turn your wifi off completely and concentrate on getting productive work done. Learn more about how to increase productivity by reducing distractions.
5. Prioritise your time wisely
This means that you should be doing all the money-making tasks when you are most productive. For me this is early in the morning until early afternoons. Things such as responding to emails or other tasks that do not equate to a higher pay can wait until later in the afternoon, when people are still online and checking their emails.
For example, you can use mornings to work on projects in order to complete them at a quicker time, while communicating to clients in the afternoon. As long as you get everything done within one business day, you're saf
When you follow these tips, you can expect to be more productive and see better results no matter what industry you're in. Working from home is one of the best things about technology today, but managing your time through efficient habits should also follow.
Why not leave a comment below.