Business success lies in many factors. One thing most people agree upon is that the employee is the most important asset of any business. Employees should be empowered, encouraged, and be given the tools they need to improve efficiency and stay motivated.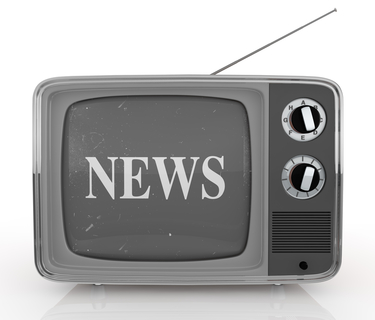 The number one benefit of information technology is that it empowers people to do what they want to do. It lets people be creative. It lets people be productive. It lets people learn things they didn't think they could learn before, and so in a sense it is all about potential – Steve Ballmer
Technology will make your business more successful
We are all connected nowadays, and technology has become essential to productivity in all businesses. To stay relevant, companies today understand the need to integrate technology into its overall growth strategy.
There are many types of technologies out there that can cater to your unique needs. Technology can help your company grow with tools specifically designed to overcome the many challenges of running a business today. By using the right technology in your business, you can benefit in many ways that we'll discuss below. These will all contribute to the main bottom line, which is reduced costs and better employee productivity.
1. Technology helps create a communicative and open business environment
For example, the use of a formal online structure to centralize performance appraisal, makes it easier for you to communicate the essentials of your business strategy. It becomes easier to cascade it to all members of your team. This will allow you to keep track of measurable goals, and ensure that everyone is on the same page working towards the company's objectives.
Technology also helps make everyone more accountable, so that each and every one in your company can clearly see how important their work is to the overall achievement of your company. It provides a sense of ownership, so that your employees end up becoming more engaged.
2. Technology helps your team stay connected virtually within the organization
The utilization of online communication tools to encourage discussion and allow them to reach out to each other will remove physical and hierarchical boundaries. It will help ensure that knowledge sharing and support is available. Specialists in various areas within your organisation will be reachable, and will be able to get the answers they need in order to be more productive and enhance leadership skills.
3. Technology can help you improve employee motivation through more efficient tracking of progress
Online performance evaluations are a great way to compare the current skills your organization possesses, with additional skills you may need to grow in the future. Doing so will allow you to clearly see if there are employees you can redirect to other departments, if you feel that they can benefit from a change in department or may excel with different responsibilities, allowing them to feel more valuable and indispensable within your company. You become an inspirational leader.
4. Online productivity solutions can help you monitor business productivity and progress of your employees
Successful businesses require that you, the leaders, remain on top of all situations and are aware of all things going on. Technology can help you keep up to speed with details that you need with just a few clicks of a button. You'll be able to know if projects are on track, and if goals are being met. This contributes largely to greater motivation and productivity because you are ensuring your team is consistently challenged to do their best, while learning new skills along the way.
5. Technology today can provide you with advanced business analysis and reporting
Simply by entering data on your business, you'll be able to gain a deeper understanding of market trends, customer behavior, and the overall performance of your business. This information will help you maximize the potential of your business.
Having the right information on hand can empower you and your team to work smart, analyze data, and make changes where needed. This will foster productive discussion which leads to empowerment and information sharing, giving you a competitive edge over other businesses.
Why not leave a comment and tell me about your experience with embracing technology