WordPress and many other blogging platforms has lowered the barrier to publishing. So you have decided to write and publish a blog post. I use the words write and publish on purpose because, many write and do not publish for many reasons.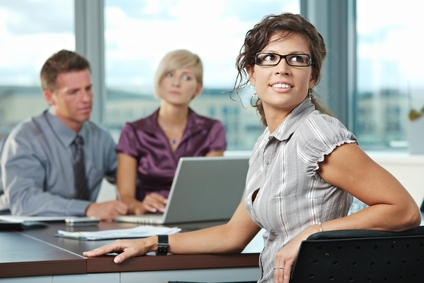 I started writing just about a year ago. But I nursed the dream of writing for many years. I even joined a writers club and I wrote many pieces of work but published none. Until I read Steven Pressfied's book: Do the Work
 If you haven't read this book you should.
Resistance to writing.
Writing like many other art forms has the potential to change lives and you will have to overcome resistance, which comes in many forms. A few examples include:
Fear
Self doubt
Procrastination
Distractions of all sorts
Perfectionism
The only tried and proven way of overcoming resistance is to get on with it and write. Yes Do the Work. Write. You may want to develop a content plan to help you write.
But before you write, there are three things I would like you to know.
Know Your Reader – Who is your writing intended for?
The best way to write a best selling book is to know who your audience is (and what they want) before you start writing. You should know everything there is to know about your readers in advance, and then write your book. Most people do it backwards. ~ Michael Hyatt
Who are you writing for. It is important to have a reader in mind before you write. The more you know about your reader, the better you are able to write content that will be of great value to your readers.
Here at Leading like a champion, our readers are ambitious individuals who have little time or energy to waste. He or she may be self employed, running a business or aspiring to own and run a business. He or she is an entrepreneur. Probably older than 18 and younger than 35.
Know Your Purpose – Why are you writing?
Are you writing to inform, to entertain or to educate your readers? Are you writing to persuade, to inspire or to provoke a discussion.  For more on this read "Are you blogging with purpose?" . When you are clear about the purpose of your writing, your readers derive greater value from your content because you:
Connect with your readers.
Convince your readers about your purpose
Convert your readers to your purpose
Here at leading like a champion, we believe that you must be the leading influence in your life. We believe that leadership is a combination of skills and ability that can be learned through training and improved with practice. We use our blog posts to provide you with content that will help you the individual grow and thrive as a leader in your business and in your workplace.
Know your Subject – What are you writing about?
Here is my simple take on this. You know enough about your subject to write about it. See yourself as an expert or an expert in the making. No matter how little you think you know about your topic, you know  a lot more about it than most people. So write for those people and they will reward you with their readership. Stick to what you know and what you are passionate about. Writers who are passionate about their subject are more interesting to read.
Write with your readers in mind.
Remember that you are not writing out of a passion for writing. Such writing will make for boring reading as you will will have the tendency to show off your writing skill. Your readers do not really want to know how fantastic you are at writing.
Give value to your readers.
You are writing to add value to and help your readers. You are writing because what you write has the potential to fill a need that your reader has.
So it helps a great deal to get over yourself, get over your perceived lack of experience and get over your fear that no one will read what you write.
Write and publish your work of art.
Question? How about writing for us? 
Why not get in touch? You can leave a comment or complete the contact form.